Programs, Events and Updates
July-August 2018
1) INCREASED FEDERAL BENEFITS PROGRAMMING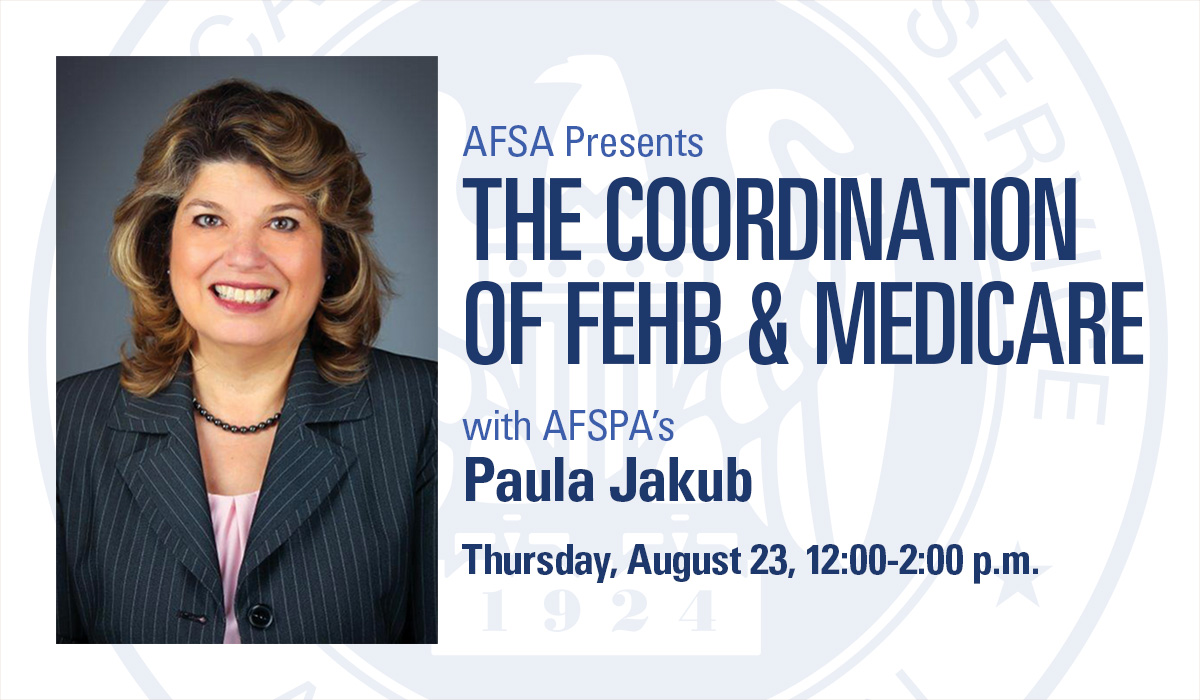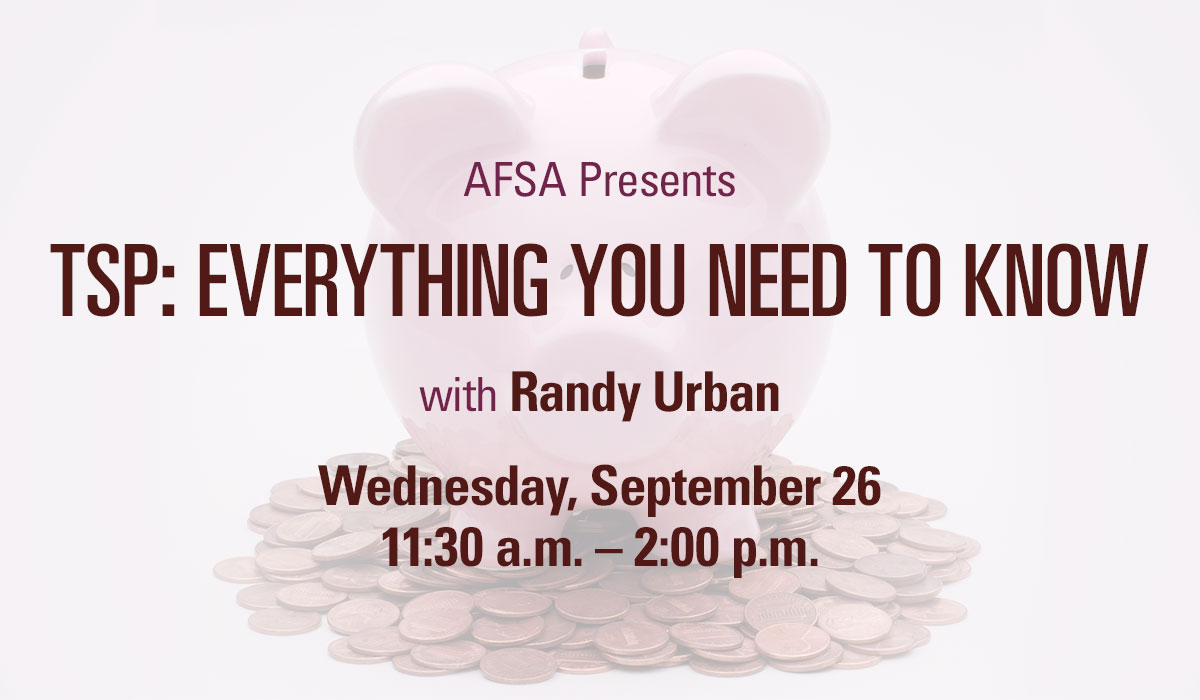 In response to a recent survey of retiree members, AFSA is increasing its programming on federal benefits issues and topics related to retirees and those considering retirement. The next program to be offered under this umbrella is the updated presentation by American Foreign Service Protective Association CEO and Executive Vice President Paula Jakub, "The Coordination of FEHB and Medicare." AFSPA is one of the health care provider options under the Federal Employee Health Care Benefits Program; note that AFSPA is unrelated to AFSA. Whether you use AFSPA or another FEHB health care provider, Ms. Jakub's presentation provides valuable information for understanding how to coordinate Medicare and FEHB benefits. This program takes place at AFSA headquarters on August 23 at 12 noon; click here to register.
Then, on September 26, TSP expert Randy Urban returns to give an important update to his regular presentation, "Everything You Need to Know About TSP." Given recent legislative changes to the TSP program, this will be a very informative session. Stay tuned for a separate invitation to this event. In addition to these two programs, AFSA is planning at least two additional installments of our ongoing Federal Benefits Speaker Series in November and December. Look out for additional information on these programs!
2) JOIN US AT THE BALLGAME!

The ever-popular Foreign Service Night at Nationals Park is coming back for a third time this September! We hope you will come out for a fun night and watch the hometown Washington Nationals take on the Chicago Cubs. AFSA members get specially priced tickets that include a $10 concession credit. Join the 300+ friends and colleagues who have already purchased tickets. Click here for more information and to buy a ticket!
3) SEEKING INPUT FROM LE STAFF/FSNs FOR DECEMBER FSJ
The Foreign Service Journal will devote the December issue to "What Local Staff Want You to Know," and we are looking for stories and advice from Locally Employed staff/Foreign Service Nationals around the world. Please share this note and encourage your colleagues to send in a submission. Instructions: Please answer one or more of the following questions in 500 to 700 words and send your response to journal@afsa.org by August 27. Use subject line "FSN Input" and include your name, home country, post (or former post), position (or former position) and years working for the U.S. government. Submissions may be edited for style and clarity, and we cannot promise to publish all of them.
What advice would you give American employees at the embassy about working with local staff?
How have you in your work contributed to relations between your country and the United States?
Please give an example or a story of a time you felt your work made a difference.
What do you think the U.S. embassy/mission should focus on but isn't?
What should be done to help LE staff/FSNs be even more successful in their work?
The most interesting thing about my job is…
The hardest thing about my job is…
4) CALLING ALL FS AUTHORS!
In November The Foreign Service Journal will feature its annual "In Their Own Write" issue to celebrate the wealth of literary talent within the Foreign Service community. Genres include history, biography, memoirs, issues and policy, fiction and other topics. Foreign Service-affiliated authors whose books have been published in 2017 or 2018 are invited to send us a copy of the book, along with a press release or backgrounder on it. Deadline for submissions is September 1. For more information, please email journal@afsa.org.
Send your materials and new books to the attention of: Dmitry Filipoff, Publications Coordinator, American Foreign Service Association Publications Department, 2101 E Street NW, Washington, DC 20037.
5) ARE YOU RETIRING SOON?
If so, please make sure that you carry your AFSA membership into retirement. Be aware that your AFSA membership will not continue unless you transition it to Retiree Membership. We recommend you do so before you actually retire so that there is no break in your membership. Dues are less than half the active duty rate and include benefits specifically for retired members. You may access the retiree membership annuity deduction forms online by clicking here. Be sure to note the date of your retirement in your email to ensure a smooth transition. Questions? Please contact member@afsa.org. In case you are on the verge of retirement, you may find AFSA's recent seminar on retirement planning to be useful; please visit www.afsa.org/video to watch it.
6) JOIN THE FSJ CENTENNIAL CELEBRATION
Please join The Foreign Service Journal Centennial Celebration by snapping a photo of yourself (or a friend or family member) reading the Journal wherever you are—the more distant from D.C., the better! Photos should be 1 MB or larger if possible. In the sample here, FS family member June Appel peruses the FSJ at a market in Entebbe, Uganda. Send submissions to journal@afsa.org, and please include details about yourself and the photo location and date.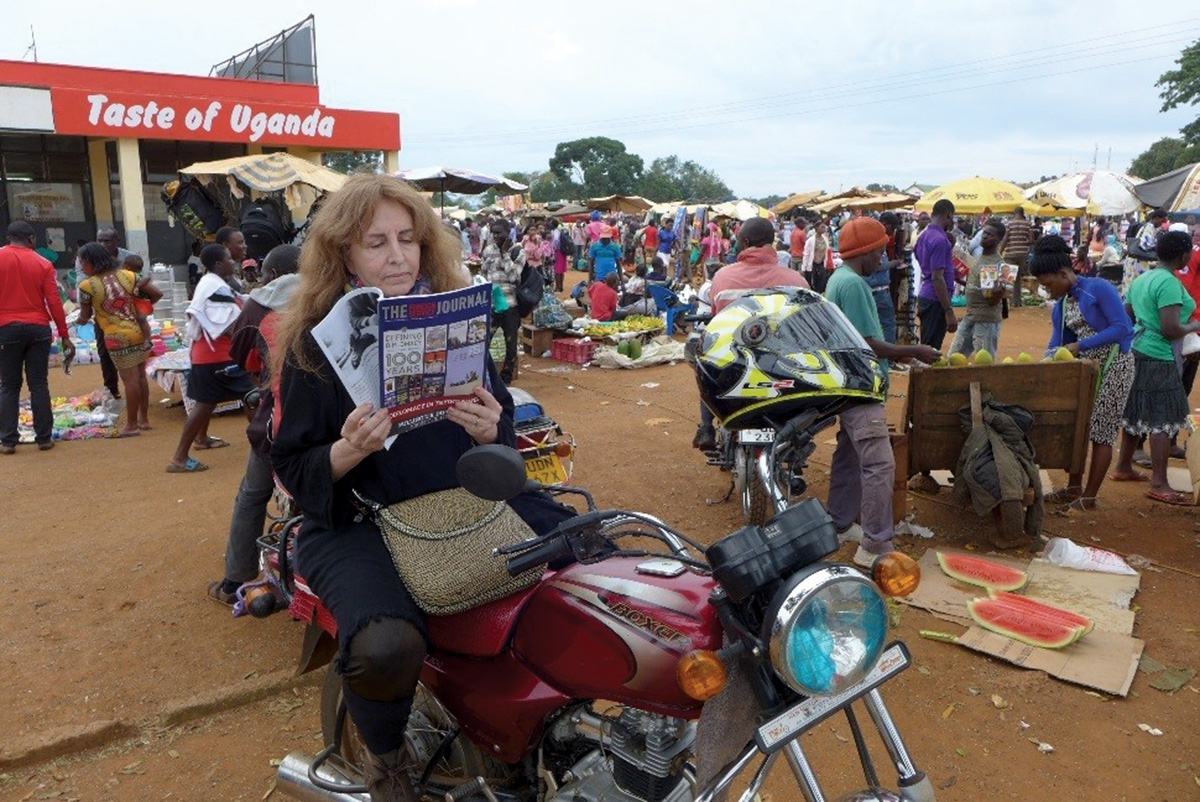 7) CONGRATULATIONS TO THIS YEAR'S AFSA ESSAY CONTEST WINNER!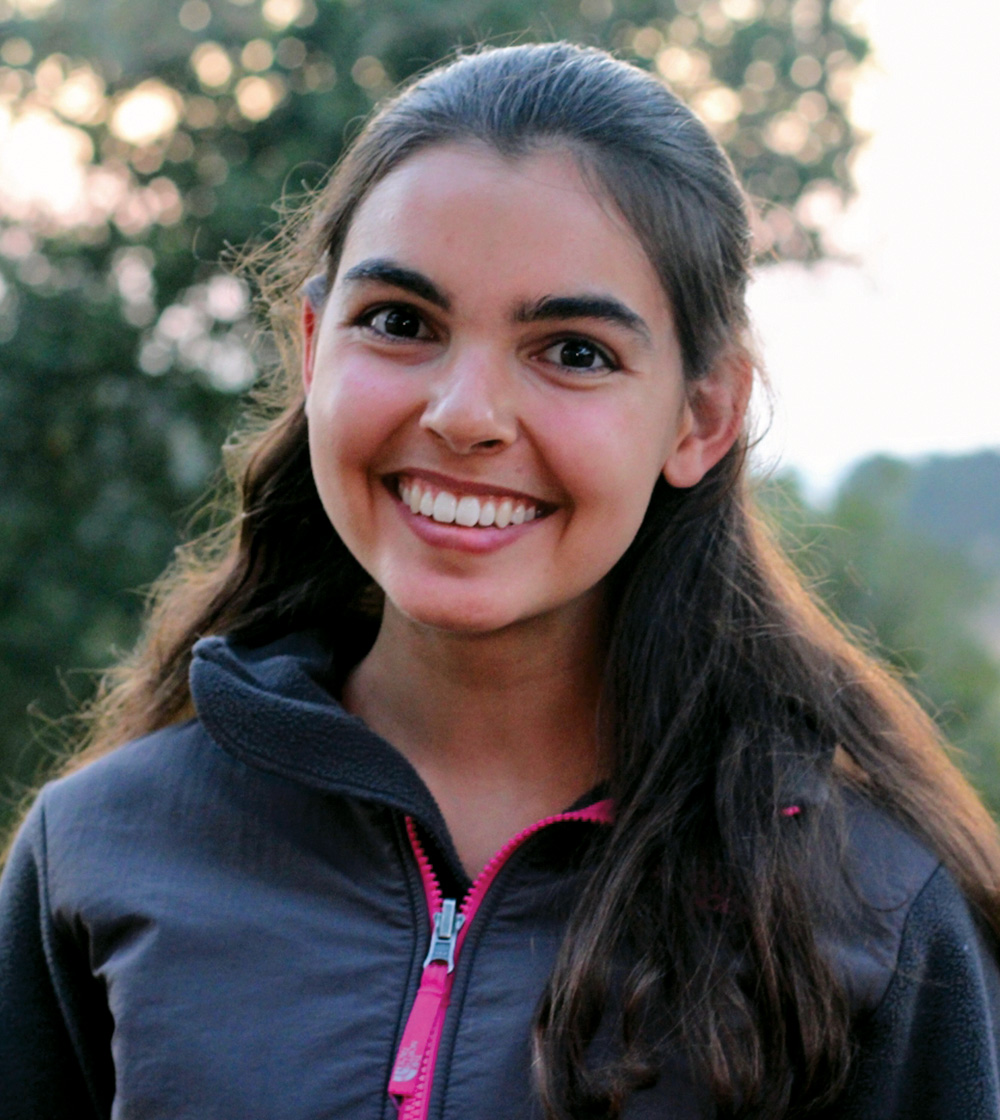 AFSA's national high school essay contest completed its twentieth year with almost 1,000 submissions from 48 states, two territories and five countries. This is AFSA's leading outreach program to high school students whose parents are not in the Foreign Service. Four rounds of judging produced this year's winner, Jennifer John, a home-schooled rising senior from Redwood City, California. Her essay, titled "Strategic Collaboration and Constructive Communication: Lessons from U.S. Intervention in Bosnia and Iraq," compared the success of United States intervention in peace building in Bosnia and what she perceives as failure in Iraq. Click here read Jennifer's essay. Jennifer will travel to Washington this week to meet with Secretary of State Mike Pompeo and be celebrated at a reception at United States Institute of Peace. In addition, she will receive a full tuition to an educational voyage with Semester at Sea and a $2,500 prize.
Runner-up Aislinn Niimi participated in the National Student Leadership Conference's program on International Diplomacy in early July. During her time in Washington, she met with AFSA President ambassador Barbara Stephenson and visited the office of her Congressman, Robert Pittinger (R-N.C.). Aislinn also received a $1,250 prize. The contest is co-sponsored by USIP, Semester at Sea and NSLC.
8) WRITE FOR THE FOREIGN SERVICE JOURNAL

The Foreign Service Journal welcomes your submissions on any topic of interest to members of the FS community. We are especially seeking Speaking Out submissions (1,500-1,800 words) and Features on topics of current concern (1,800-2,200 words). In addition, the Journal is currently accepting submissions for our Family Member Matters column. Articles should be approximately 700 words. We will consider both personal essays and researched articles. Please send all submissions to journal@afsa.org. The FSJ Editorial Board meets monthly to review and vote on which submissions to publish. Find guidance on how and what to submit at www.afsa.org/fsj-author-guidelines. Please share your thoughts about articles you read in the Journal by sending a letter to the editor to journal@afsa.org. Comments can also be shared on the AFSA or FSJ Facebook pages.
9) PLEASE UPDATE YOUR ADDRESS!
Did you receive the July-August issue of The Foreign Service Journal? If not, we may not have your most up-to-date address. Email us at member@afsa.org and we will correct your record.