U.S. Agency for International Development
Ann Posner, Vice President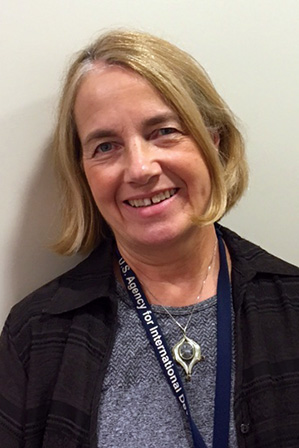 Biography
Welcome to the online home of the AFSA USAID Vice President - and, by extension, all USAID members. I am here on your behalf to protect your interests, listen to your opinions, and answer your questions. AFSA monitors and works closely with the Agency, especially Human Resources, to assure that labor agreements are followed. Our relationship with HR is collaborative and we work diligently to prevent problems from occurring. When they do, we strive to arrive at the best outcome on your behalf. We are motivated by the following Core Values: Responsiveness; Effectiveness; Integrity; Efficiency; Teamwork; Courage; Empowerment; and Patriotism. In summary, we represent you and pledge our support when you need us. So, please feel free to contact us anytime via email or telephone.
You may always call me at (202) 712-1631 or email me at aposner@usaid.gov if you have questions or comments. The AFSA Governing Board will appoint an additional USAID board representative at the earliest opportunity. USAID labor-management issues are handled by our AFSA colleagues Grievance Counselor Jason Snyder and Labor Management Counselor Colleen Fallon-Lenaghan, both of whom you can reach at (202) 647-8160.
U.S. Agency for International Development website
Recent FSJ Articles
My first column will appear in the September 2017 issue.
On-Going Issues
Collective Bargaining Agreement