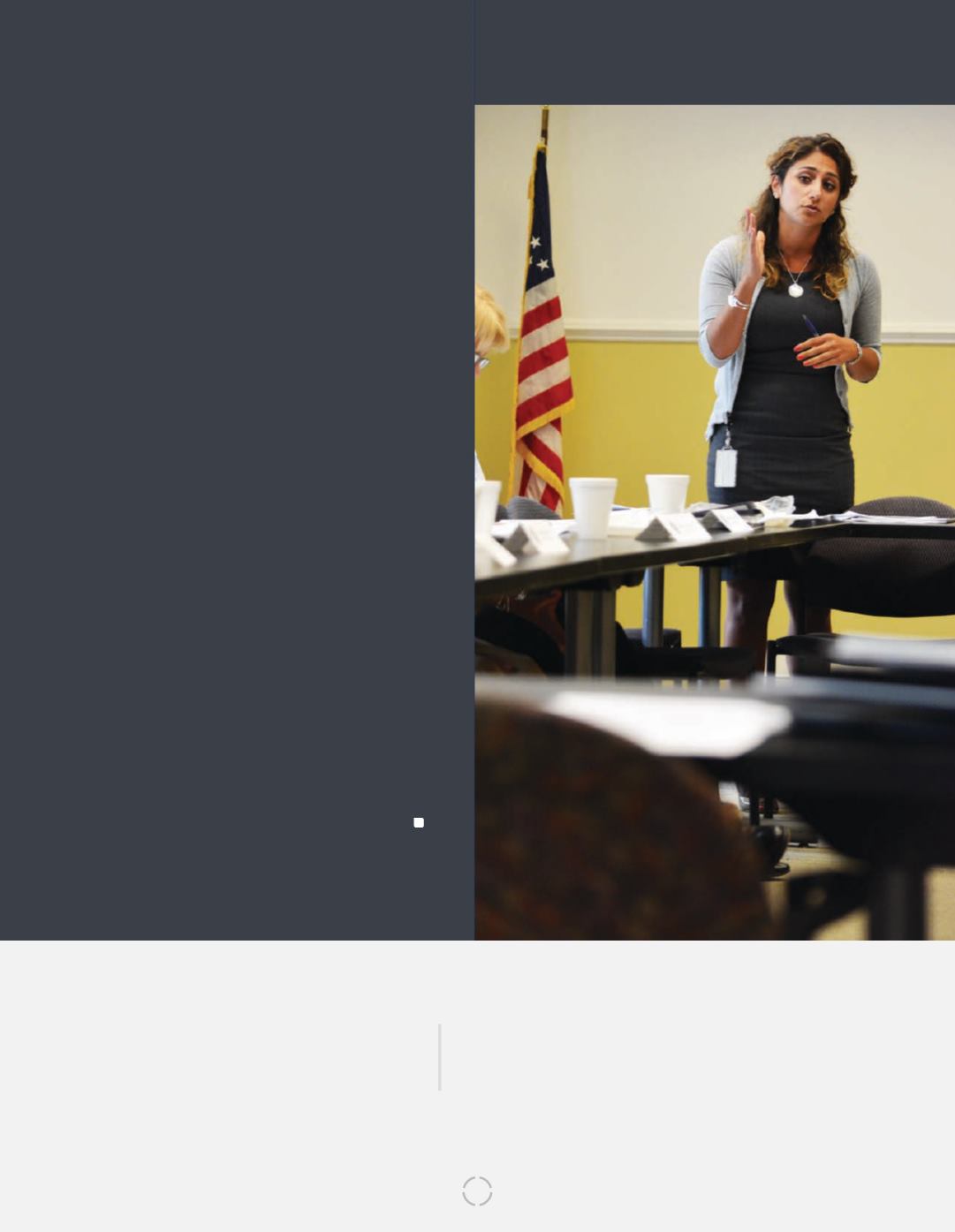 AFSA Staff Attorney Raeka
Safai explains the implica-
tions of the latest changes
to Foreign Affairs Manual
rules governing the review
process for employees'
official and unofficial public
speaking, teaching, writing
and media engagements.
(AFSA/Maria C. Livingston)
An important benefit of AFSA membership is
access to individual counseling with AFSA's legal
team in the Labor Management Department.
The labor management staff opened 301 new
individual cases in 2015 (72 of these had been
resolved by year's end). The majority of individual
cases are grievances, most of which concern per-
formance evaluations that can lead to denial of
tenure, failure to be promoted, low-ranking and
selection out by the Foreign Service Performance
Standards Board.
AFSA's labor management staff also prepared and
represented eight members during transcribed
interviews with the House Select Committee on
Benghazi.
In total, our labor management team recorded
873 contacts from Foreign Service members. Of
those recorded, roughly 93 percent were from
State employees, and 75 percent of those were
from employees at the FS-4, FS-3 and FS-2 levels.
LABOR MANAGEMENT
COUNSELING FOR INDIVIDUALS
75%
FS-4, FS-3, FS-2
LEVEL EMPLOYEES
93%
STATE
EMPLOYEES
873
CONTACTS FROM
FOREIGN SERVICE MEMBERS
28