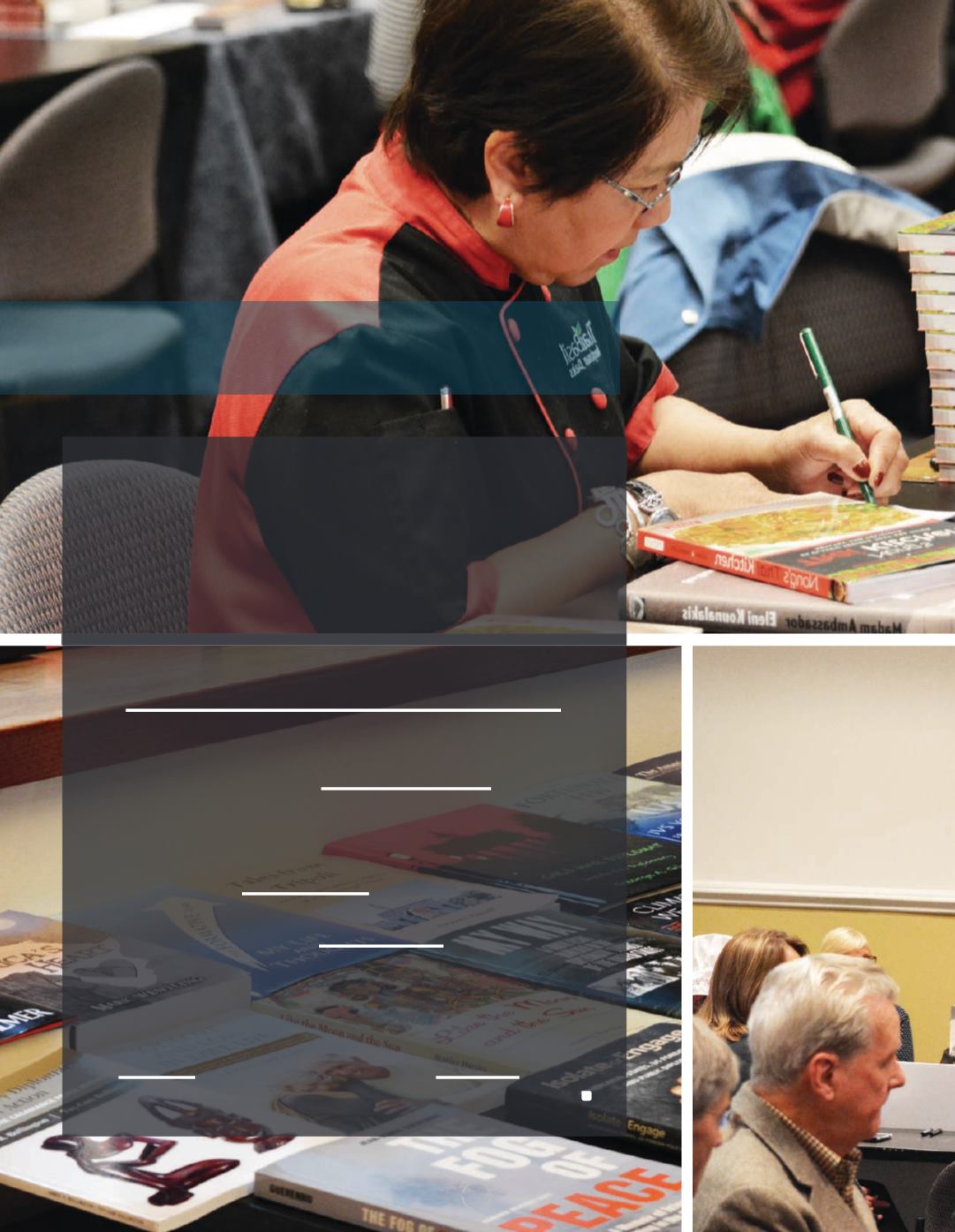 34
COMMUNITY
FOSTERING ESPRIT DE CORPS
AFSA was initially founded as a professional association for the
purpose of fostering an esprit de corps among the members of the
Foreign Service and continues on that mission to this day.
In May, AFSA paid homage to the more than 600 members of the
Foreign Service who had served in Vietnam during the 1960s and
1970s.
The Foreign Service Journal
paid tribute with its April issue,
"
40 Years After the Fall of Saigon: The Foreign Service in Vietnam,
"
featuring narratives by Foreign Service Vietnam veterans. Copies of
the issue were distributed at AFSA's private screening of the Ameri-
can Experience documentary
"The Last Days of Vietnam"
for Foreign
Service members at the Department of State's Marshall Auditorium.
AFSA capitalized on the popularity of
The Foreign Service Journal's
November issue, "
In Their Own Write,
" which featured 48 books
recently published by members of the Foreign Service community,
by hosting the second annual
AFSA Book Market.
In addition, AFSA
hosts an ongoing Book Notes series featuring conversations with
Foreign Service authors.
In 2015, Book Notes events brought Ambassadors Chris Hill and
Dennis Jett
and retired Foreign Service Officer
Stu Kennedy
to
AFSA headquarters to discuss their new books with AFSA members.