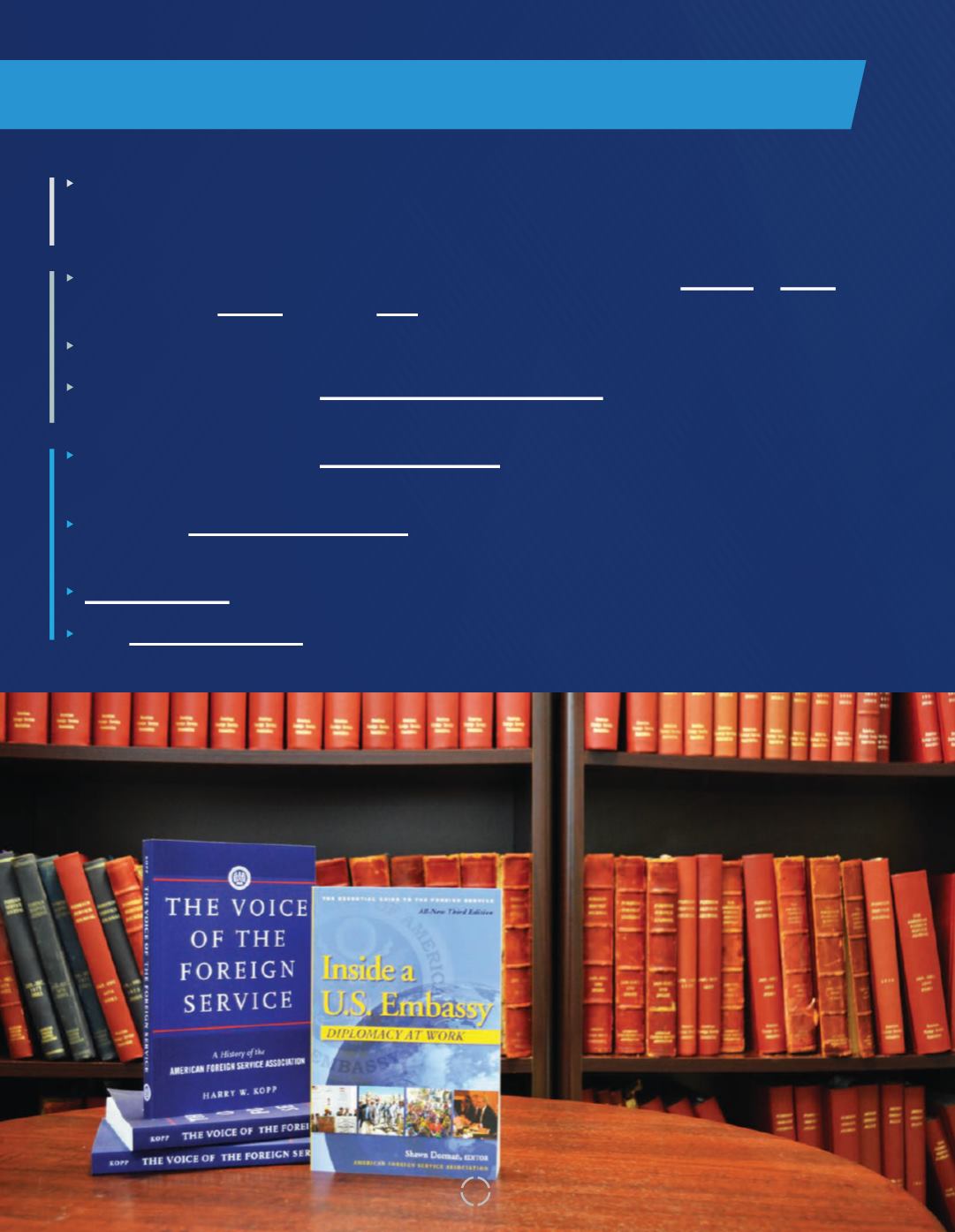 3
39
SUPPORT THE FOREIGN SERVICE
Write or call your elected officials in the House or Senate expressing your support for the critical
role of the Foreign Service in protecting and serving America's people, interests and values overseas.
Request that they ensure the Foreign Service is adequately funded to be able to meet its objectives.
Stay current on issues affecting the Foreign Service by following AFSA on
Facebook
or
Twitter
and visiting our
YouTube
channel or
Flickr
site.
Sign up to receive AFSA's Daily Media Digest featuring articles relevant to the Foreign Service.
Share information on AFSA's
National High School Essay Contest
with local schools,
educators and parents.
Contact AFSA to schedule an
AFSA Speakers Bureau
member to speak to local community
groups and educational institutions.
Subscribe to
The Foreign Service Journal
, and once you've done that, submit an article or
letter for possible inclusion in the
Journal
(subject to our Editorial Board's review).
Become a member
of AFSA and get your colleagues to join, as well.
Read
Inside a U.S. Embassy
to learn more about the Foreign Service.