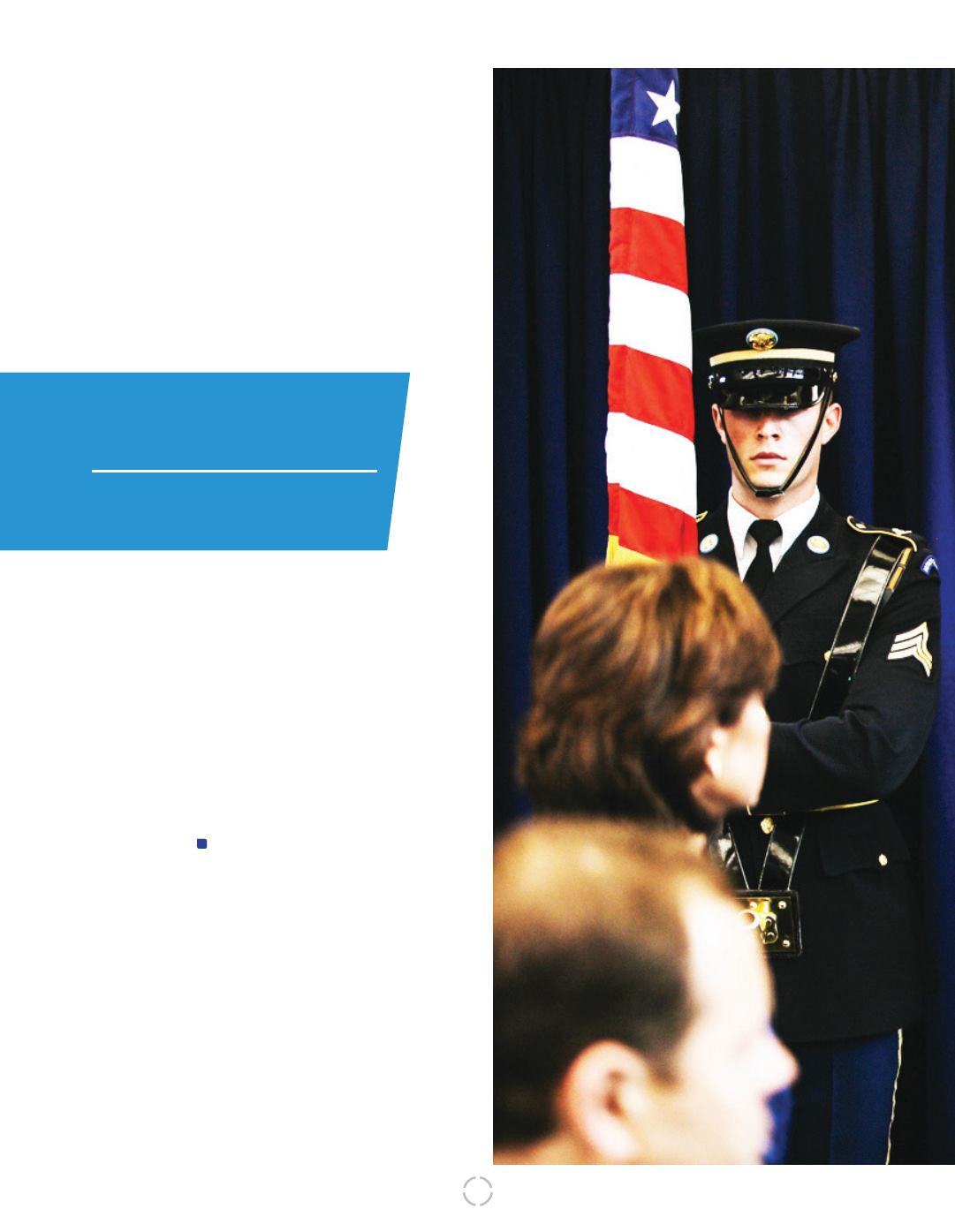 247
HONORING
COLLEAGUES
32
REMEMBERING OUR FOREIGN
SERVICE
COLLEAGUES
The AFSA Memorial Plaques honor col-
leagues who have given their lives while
serving the American people abroad.
In 2015 AFSA added two names to the
plaques: FSO David Collins and Foreign
Service Specialist Rayda Nadal. The
total number of names on the plaques
now stands at 247.
In addition, AFSA established a permanent
online memorial tribute site in 2015 to honor
colleagues who died on active-duty or in
retirement and pays tribute to their service.
The site contains biographical information,
photos and links to online obituaries when
known. AFSA members may search for the
names of their deceased colleagues, friends
and family, leave a comment in the guest-
book and make a donation in the deceased
person's name.