Dear S: You Can Count on Us
President's Views
BY BARBARA STEPHENSON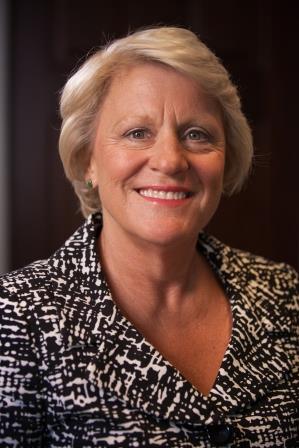 The focus of this month's Foreign Service Journal is "Notes to the New Administration." As I write, we are all awaiting word on the president-elect's choice for Secretary of State, and our Foreign Service colleagues at USAID, and in FCS, FAS, APHIS and BBG are similarly tuned to news of key appointments.
In short order we will introduce ourselves to our new "S" and a host of other new arrivals to explain who we are, what we do and why it matters.
I want to get this right and, in doing so, encourage the new administration to rely heavily on us, the career professionals, to advance American interests. Here is what I plan to say:
Congratulations on your appointment to lead the State Department, consistently rated one of the best places in the federal government to work. I, myself, am a Foreign Service officer, and I hail from the part of State's workforce that deploys worldwide to protect and serve America's people, interests and values. Like most of my Foreign Service colleagues, I have spent about two-thirds of my career posted to American embassies and consulates overseas.
Like nine in 10 Americans, I support strong American global leadership. In fact, I am passionate about it, absolutely convinced that the work we do is a huge benefit to U.S. interests writ large and to Americans from all walks of life.
Like the majority of Americans, I support sharing the burden of that global leadership. I have spent a good part of my career persuading other countries to pitch in and lighten the load on American taxpayers.
I am honored to lead the American Foreign Service Association, the voice of the Foreign Service. (Almost 80 percent of active-duty members of the Foreign Service choose to join AFSA and stay with us throughout their careers, and many remain members in retirement.)
I want to encourage the new administration to rely heavily on us, the career professionals, to advance American interests.
As Foreign Service professionals, we are proud of our rigorous selection process (which whittles down some 15,000 applicants each year to 375 candidates for new, entry-level officer positions).
In the Foreign Service, you will have a corps of career professionals who are second to none in their grasp of how to get things done in the near- and far-flung places where we are deployed. And you can count on us to call it like we see it, to give you our best advice.
Sometimes you will love our reports and our advice, as we chart the course for achieving an American goal that you might not have thought possible, might not have seen if you didn't have members of the Foreign Service on the ground, working in the local language, searching out these opportunities. Sometimes you may not like our reports and advice so much, when we must advise you that something just won't fly, when even asking would carry a heavy cost.
We are hard-wired to give you an unvarnished reality check. It starts with the oath of office we take on entering the Service—to protect and defend the Constitution. Our commitment to honest judgment is reinforced with the annual evaluation cycle, which requires us to demonstrate that we can "discern when well-founded constructive dissent is justified" and "advocate policy alternatives." Evaluations matter, because we are rank-ordered each year for promotion, and those who do not get selected for promotion on time are forced to separate from the Service.
As a way to remind members of our duty to call it like we see it, AFSA gives annual awards for dissent. In fact, we are calling for award nominations now. (For more on dissent and information on how to nominate a colleague for an AFSA award, please go to www.afsa.org/dissent.)
Again, congratulations on your appointment! I hope you will be proud of the extraordinary career professionals in the Foreign Service who stand ready to serve on your team. Count on us and use us fully as we support you in delivering the global leadership Americans want and the world needs.