National High School Essay Contest
Congratulations to Our 2017 Winners!
The 2018 essay topic will be posted in September.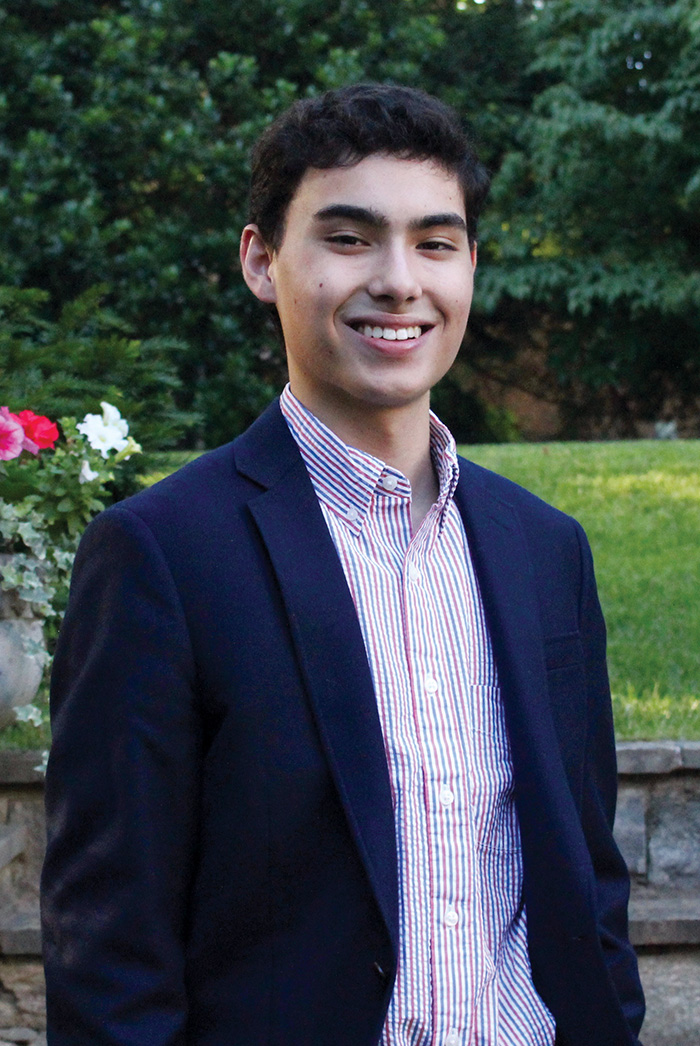 Nicholas DeParle: 2017 Essay Contest Winner
Nicholas DeParle, a rising senior at Sidwell Friends School, in Washington, D.C., is the winner of the 2017 AFSA National High School Essay Contest. Nick will receive a $2,500 prize and a full-tuition-paid voyage with Semester at Sea on his enrollment at an accredited university. He will also meet the Secretary of State and tour the U.S. Institute of Peace.
Mr. DeParle's essay covers the topic of Iraq's Internally Displaced Persons (IDPs), the expansion of the Funding Facility for Immediate Stabilization (FFIS), and the significance of the United States aid for IDPs return programs. In his essay, Mr. DeParle argues that, "By focusing on basic infrastructure, the FFIS can help millions more IDPs come home. Once they return, they will need a host of other services: counseling, job-generation, schooling, health care, and reconciliation services such as those provided by the U.S. Institute of Peace." His essay is especially poignant since it centers the subject back to a matter that would exclusively tie in American Foreign Service and its duties, instead of centering it as purely a humanitarian issue that could be under the USAID or United Nations jurisdiction.
Runner-up Manuel E. Feigl, a graduate of Brashier Middle College Charter High School, in Simpsonville, South Carolina, will receive a $1,250 prize and a full scholarship to participate in the International Diplomacy Program of the National Student Leadership Conference, held in Washington, D.C., annually.
Mr. Feigl's essay addresses the Somalian Refugee crisis in Kenya by introducing a Sustainability, Treatment, Access, and Relocation (STAR) program. The STAR program would work to unite the international agencies already working in Kenya's biggest refugee camp, Dadaab, which is the world's largest, in their efforts to improve the lives of refugees. The specific steps of his proposal include improving food security in the region through collaborative USAID and World Food Program purchases of local agricultural products, creating an American Embassy-sponsored database of immunized refugees, introducing a new pilot method of education, and, ultimately, creating an administrative body to oversee the relocation of Somalian refugees. Feigl's STAR program seeks to improve the lives of Kenyans and Somalis alike through American organization and diplomatic leadership.
This year there were twenty honorable mentions: Mohammed Abuelem ( Little Rock, Ark.), Lucas Aguayo-Garber (Worcester, Mass.), Rahul Ajmera (East Williston, N.Y.), Taylor Gregory (Lolo, Mont.), Rachel Hildebrand (Sunnyvale, Calif.), Ryan Hulbert (Midland Park, N.J.), India Kirssin (Mason, Ohio), Vaibhav Mangipudy (Plainsboro, N.J.), William Marsh (Pittsburgh, Penn.), Zahra Nasser (Chicago, Ill.), Elizabeth Nemec (Milford, N.J.), David Oks (Ardsley, N.Y.), Max Pumilia (Greenwood Village, Colo.), Nikhil Ramaswamy (Plano, Texas), Aditya Sivakumar (Beaverton, Ore.), Donovan Stuard (Bethlehem, Penn.), Rachel Tanczos (Danielsville, Penn.), Isabel Ting (San Ramon, Calif.), Kimberley Tran (Clayton, Mo.), and Chenwei Wang (Walnut, Calif.).
PRIVACY POLICY:
AFSA collects your information for this contest and for AFSA partners.  You may be signed up to receive updates or information from AFSA and our partners. You will receive confirmation from AFSA that your submission has been received and a notification if you are the winner or an honorable mention in May. You may also receive a message from our sponsor regarding their program offerings.
PLEASE NOTE: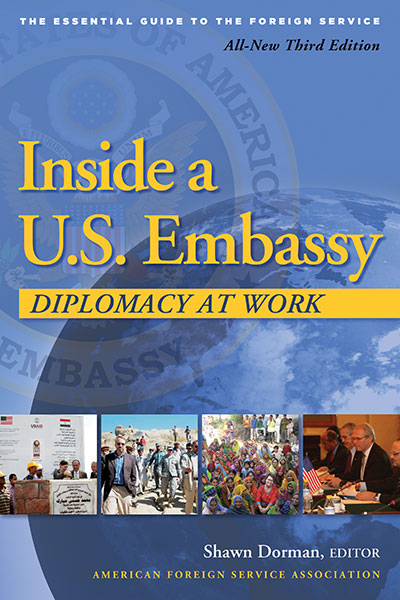 Students whose parents are not in the Foreign Service are eligible to participate if they are in grades nine through twelve in any of the fifty states, the District of Columbia, the U.S. territories, or if they are U.S. citizens attending high school overseas. Students may be attending a public, private, or parochial school. Entries from home-schooled students are also accepted. Previous first-place winners and immediate relatives of directors or staff of the AFSA and Semester at Sea are not eligible to participate. Previous honorable mention recipients are eligible to enter. $2,500 to the writer of the winning essay, in addition to an all-expense paid trip to the nation's capital from anywhere in the U.S. for the winner and his or her parents, and an all-expense paid educational voyage courtesy of Semester at Sea.
The winner's school also receives a donation of 10 copies of AFSA's Inside a U.S. Embassy: Diplomacy at Work
We invite you to learn about the National High School Essay Contest and our partners. Occasionally AFSA may make site visitor information available to our partners. If you would like to receive information please fill in the data sheet by clicking the banner below. Please note that we do not make use of cookies, or other means of tracking our visitors so rest assured that this will be used in only the most professional manner.