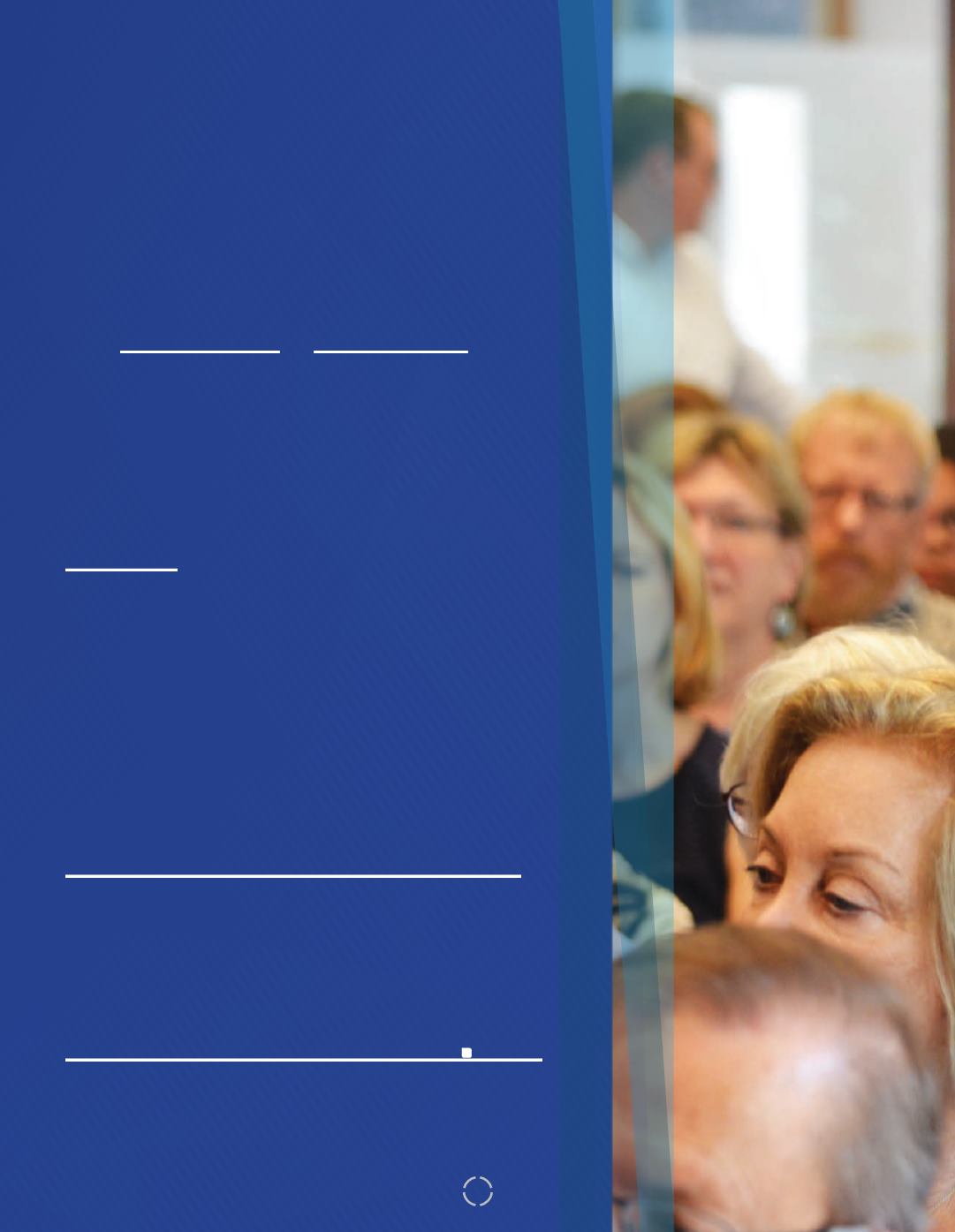 BUILDING A FOREIGN SERVICE CONSTITUENCY
The association retooled one of its communications department
positions to focus exclusively on strategic outreach and
relationship building to help amplify AFSA's voice to the American
public. Partners include universities and civic organizations ranging
from Kiwanis Clubs to World Affairs Councils, the business community,
and the
Smithsonian Associates
and
Road Scholar programs
. In Novem-
ber, AFSA solidified a partnership with the Una Chapman Cox Founda-
tion, which will significantly augment AFSA's multifaceted outreach
strategy to reach numerous target audiences in all 50 states in 2016.
SPEAKERS BUREAU: A FORCE MULTIPLIER
AFSA coordinated roughly four dozen programs through our
Speakers Bureau—
a speaker placement service that is free of charge
for anyone interested in hosting a member of the Foreign Service to
speak to their group. Thanks primarily to our retiree members, AFSA
doubled the size of the Speakers Bureau in 2015 to more than 360
volunteers who stand ready to share their experiences with American
audiences.
FOREIGN SERVICE BOOKS
AFSA's imprint and book publishing division, Foreign Service Books, is
also instrumental in the association's efforts to reach outside audienc-
es. The popular guide to the Foreign Service,
Inside a U.S. Embassy:
Diplomacy at Work
, continued to sell well through 2015 primarily to
military institutions and universities for courses, and to those
considering a Foreign Service career.
In 2015, AFSA sold about 3,000 copies of the current (third) edition.
In July, AFSA published the first-ever history of the association,
The
Voice of the Foreign Service: A History of the American Foreign Service
Association,
by former Foreign Service officer Harry Kopp.
14