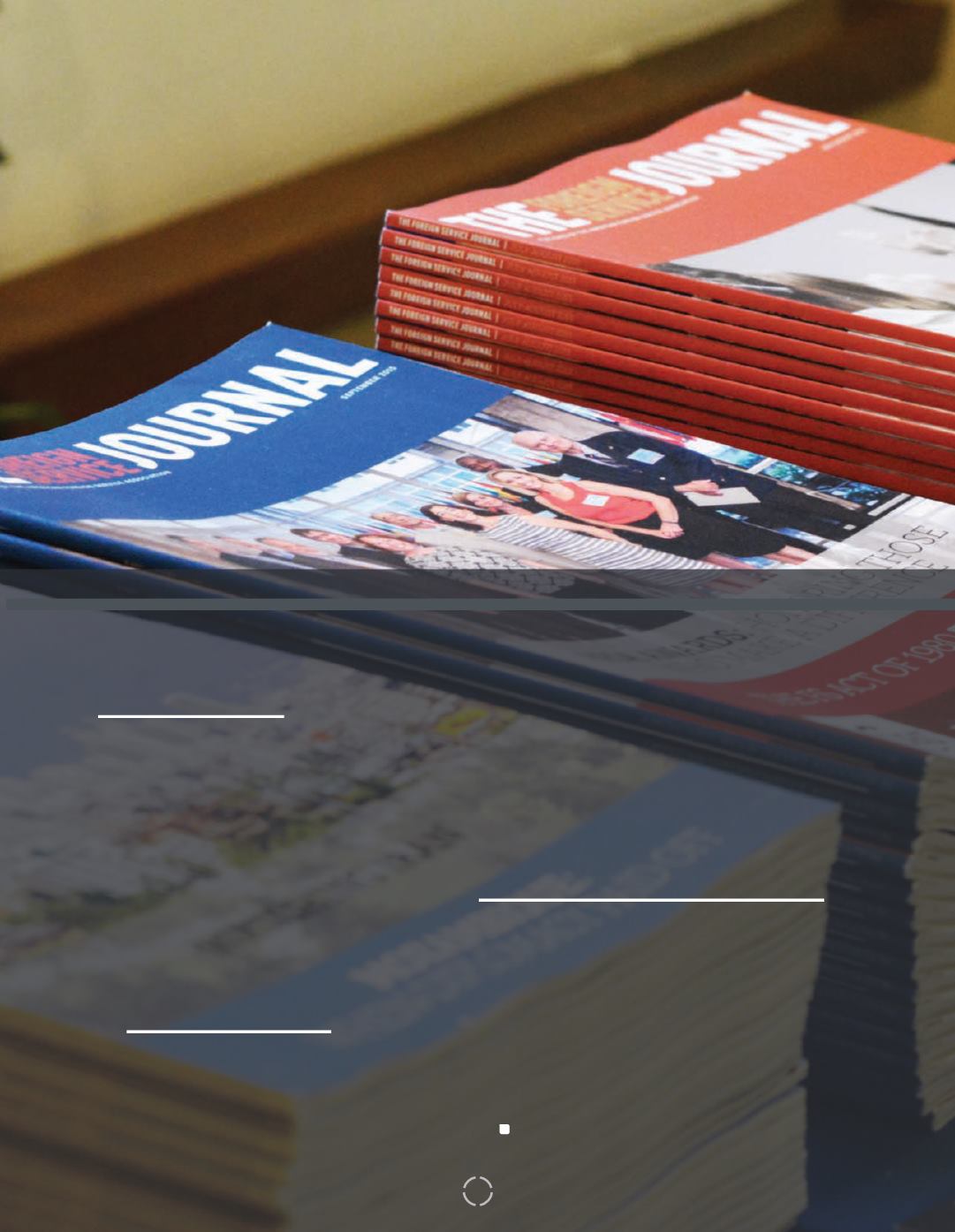 17
THE FOREIGN SERVICE JOURNAL
AFSA'S FLAGSHIP PUBLICATION
The Foreign Service Journal
—
AFSA's flagship publication covering foreign affairs, the practice of diplomacy and
the U.S. Foreign Service from an insider's perspective since 1924—produced 10 strong issues in 2015. Its distri-
bution stretches far beyond our membership, to include congressional and foreign affairs agency offices, univer-
sities, think tanks, private firms, Department of Defense officials and media outlets, among others, across the
United States and overseas. The focus of each
FSJ
issue is often a trigger for substantive debate and dialogue on
issues affecting the Foreign Service.
For instance, the focus of the October issue of the
FSJ
,
"Working with the Military: What You Need to Know
,"
received wide acclaim by our members and outside audiences alike. Authors discussed the nuts and bolts of what
it takes to make civilian-military relations work in overseas settings, an increasingly important skillset in a post
9-11 world.
The
December issue of the
Journal
focused on the International Visitor Leadership Program—the Department of
State's premier professional exchange program—on the occasion of its 75th anniversary. The issue emphasized
the important role that the IVLP plays in advancing U.S. national security through building relationships and
bridges with other countries. It also provided a springboard for a new relationship between AFSA and Global Ties
U.S.—a department partner helping to implement the IVLP.