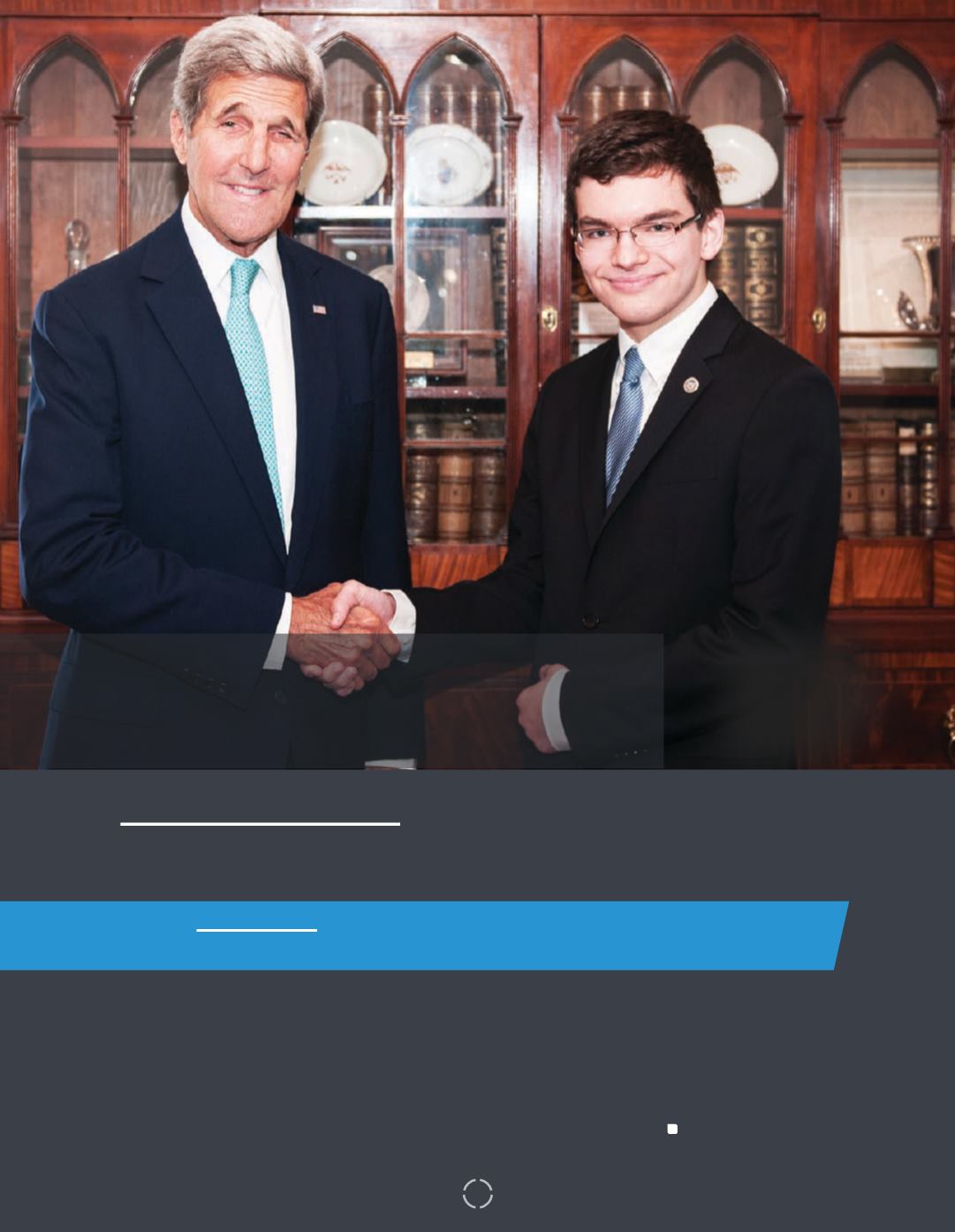 ENGAGING YOUNG PEOPLE
AFSA NATIONAL HIGH SCHOOL ESSAY CONTEST
This year's High School
Essay Winner Thomas
Keller traveled to Wash-
ington, D.C., to meet with
Secretary of State John
Kerry. (Department of
State/James Pan)
16
The
AFSA National High School Essay Contest
, now in its 18th year, is one of the association's most enduring and
successful outreach tools. The contest invites high school students whose parents are not in the Foreign Service
to think critically about the key role diplomacy plays in the world.
The winner,
Thomas Keller
of the Episcopal School of Dallas, Texas, wrote
about the power of microfinance to combat crime in Honduras.
AFSA collaborates with Semester at Sea and the National Student Leadership Conference on this initiative and,
in 2015, added the U.S. Institute of Peace as a partner. Over the years, more than 6,000 high school students
have been exposed to the Foreign Service and its mission through this contest. Past winners have come from
such diverse places as Missoula, Montana; Albuquerque, New Mexico; Clayton, New York; and Lincoln,
Nebraska. Winning essay topics have included security along the U.S.-Canadian border, promotion of human
rights in China, democratization in Burma and inclusive development in South Sudan.