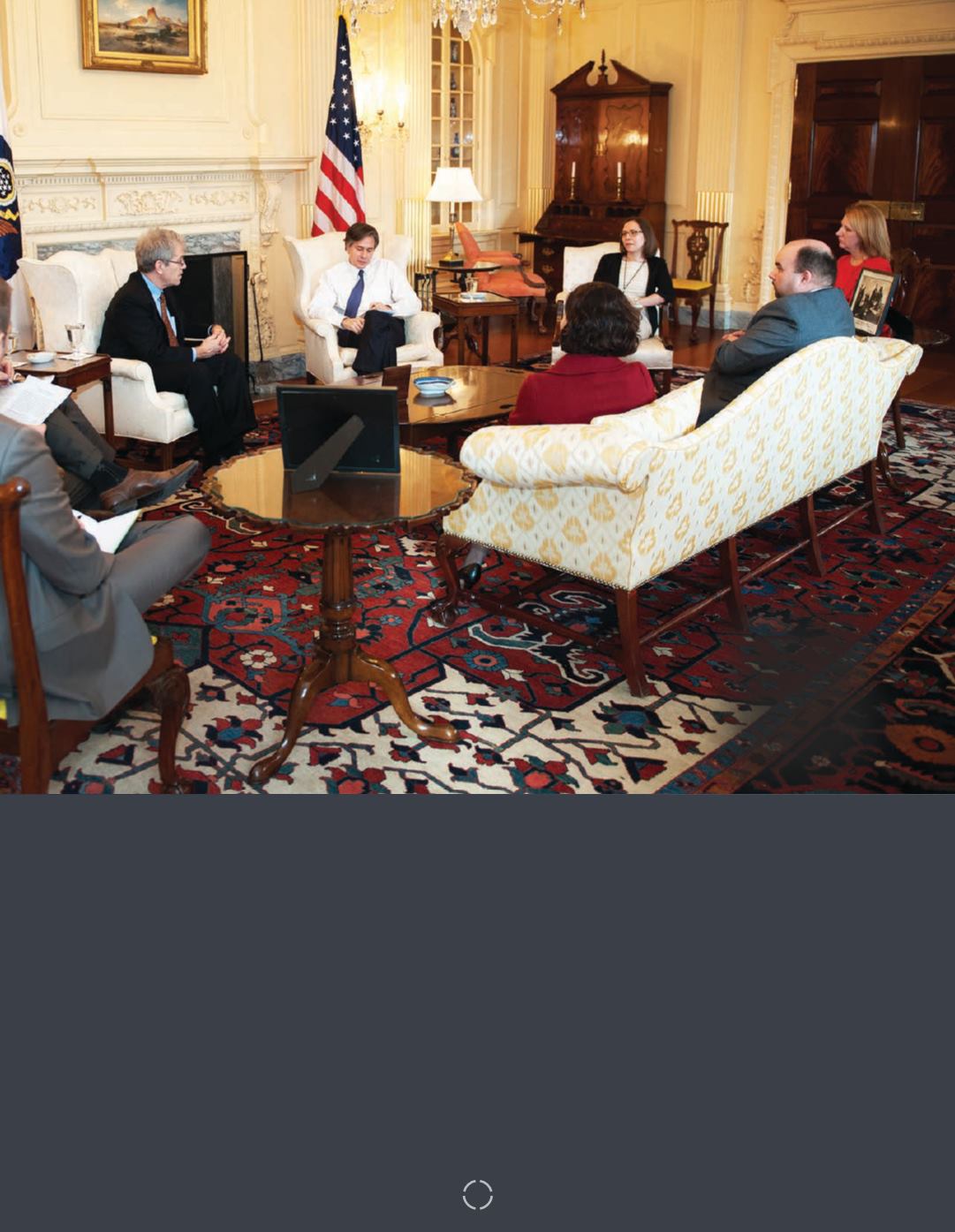 On Jan. 23, AFSA met
with Deputy Secretary
of State Antony Blinken
to discuss the need to
achieve full Overseas
Comparability Pay for all
members of the Foreign
Service. (Department of
State/James Pan)
22
OTHER BARGAINING UNIT MATTERS
AFSA filed an implementation dispute in 2015 on behalf of our Foreign Agricultural Service bargaining unit regarding
the Department of Agriculture's failure to follow procedures relating to the assignment of two Civil Service employees
to overseas positions. This case is currently at the agency grievance level.
AFSA also filed three cohort grievances: two relating to Overseas Comparability Pay (one at State and one at USAID)
and one in response to the Department of State's inconsistent application of per diem regulations. The OCP cases are
with the Foreign Service Grievance Board.
In another action, AFSA filed a negotiability appeal with the Foreign Service Labor Relations Board in December when
USAID deemed AFSA's proposals regarding the agency's plan to hire FS-2s to be nonnegotiable.