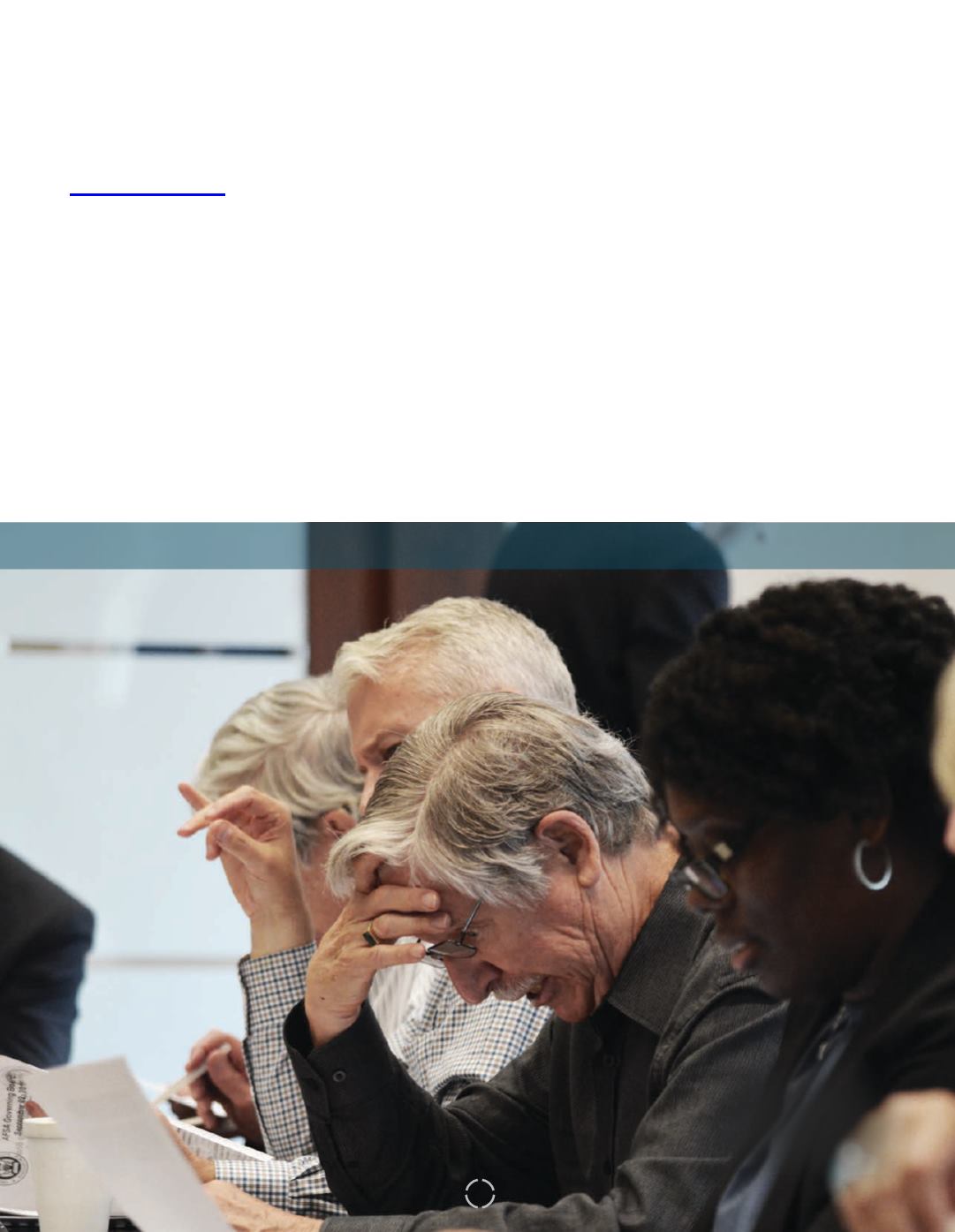 FY 2016 BUDGET DELIVERS BEST-VALUE CONTRACTING
AND OVERSEAS COMPARABILITY PAY
In December, the House and Senate passed a $1.14 trillion omnibus
appropriations package
containing many pieces of good news for the
Foreign Service. AFSA worked in lockstep with Representatives Lois
Frankel (D-Fla.), Randy Weber (R-Texas) and Ed Royce (R-Calif.) to
secure a new provision within the spending bill that now permits the
Department of State to use "best-value" contracting when selecting
local guard contractors at our overseas diplomatic missions. Previously,
State was required—at all but high-threat posts—to hire the secu-
rity firm offering the lowest price, regardless of past performance or
quality of service.
We also preserved Overseas Comparability Pay—a mechanism de-
signed to place all federal employees posted abroad on equal footing
in terms of salary with those serving in
Washington, D.C.—at the two-thirds level.
Given the current budget environment, AFSA
is pleased with this outcome. Funding for full
OCP remains one of our members' highest
priorities, and we will continue to work with
agency management and interlocutors on
the Hill to secure it at the earliest possible
opportunity.
UNSTICKING COMMISSION, TENURE
AND PROMOTION LISTS
Finally, AFSA is cognizant of the possibility
that lists of Foreign Service employees
recommended for commissioning, tenure
AFSA Governing Board
members consider nomina-
tions to the Foreign Service
Labor Relations Board.
(AFSA/Maria C. Livingston)
20