AFSA relies on a number of active duty and retired members to participate in the work of the various committees that allow some of the organization's inner workings to proceed in a smooth and orderly fashion. We are grateful to these individuals for their willingness to donate their time and expertise. Committee members denoted with an (*) serve concurrently on AFSA's Governing Board.
We encourage anyone with an interest in serving on a committee to be on the lookout for periodic vacancy updates. Please click one of the following links to apply for a vacancy on one of our committees: [PDF] [WORD]
Awards and Plaques Committee
Oversees the AFSA memorial plaques and recommends names to be added to them. In cooperation with the AFSA governing board, members also recommend the winners of AFSA's awards for constructive dissent, exemplary performance, Lifetime Contributions to American Diplomacy, and the Sinclaire Language Awards.
Members:
Josh Glazeroff (chair)
Anne Coleman-Honn, Matthew Hilgendorf, Madeline Williams, Tricia Wingerter, Hon. Barbara Stephenson (ex officio)
Management Committee
Works with the AFSA governing board to oversee the organization's budget process and the annual audit.
Members:
Hon. Barbara Stephenson, Hon. Tom Boyatt, Hon. Earl Anthony 'Tony' Wayne, Ken Kero-Mentz, John Naland, Jeff Levine, Dan Crocker, Kimberly Sawatzki.
Scholarship Committee
Oversees the selection and awarding of AFSA's financial aid and merits scholarships; also has stewardship over the AFSA Scholarship Fund.
Members:
John Naland (Retiree VP, chair)
Other members: Tricia Wingerter (State rep), Matthew Hilgendorf (FCS rep), Karen Brown (DACOR liaison), Hon. Barbara Stephenson (ex officio)
The Foreign Service Journal Editorial Board
Works with the Journal staff and AFSA governing board to draw up the Journal's editorial calendar and selects works for publication from among those submitted for each issue.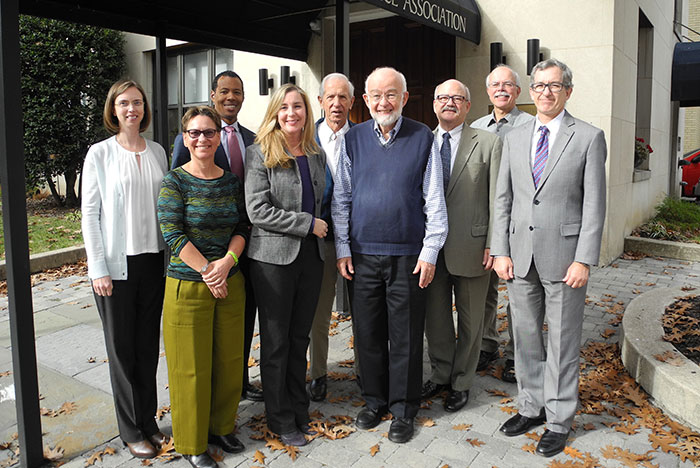 Members:
Eric Green (chair)
Other members: James Bever, Angela Bond,M. Allyn Brooks-Lasure, Lawrence Casselle (Governing Board liaison), Shawn Kobb, Alexis Ludwig, Suzanne McGuire, John G. Rendeiro Jr., Priyadarshi 'Pri' Sen, Dinah Zeltser Winant, Hon. Barbara Stephenson (ex officio)
Committee on Elections
Oversees the biannual AFSA election process and works with AFSA staff to ensure the integrity of the election and its results.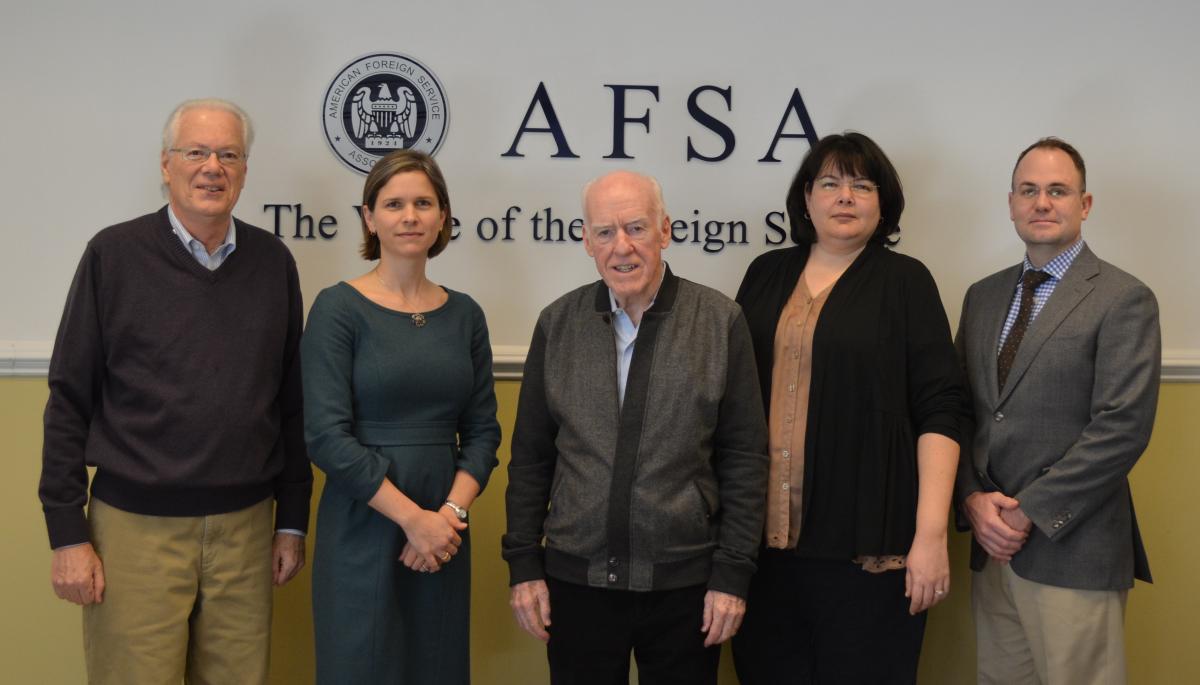 Members:
Susan W. Wong (chair)
Other members: Harold 'Lee' Brayman, Mort Dworken, Christopher R. Green, Francis A. Hall, David C. McFarland, Peter J. Molberg, Curt Whittaker, Sharon Papp (AFSA staff)