Economic Diplomacy from the FSJ Archive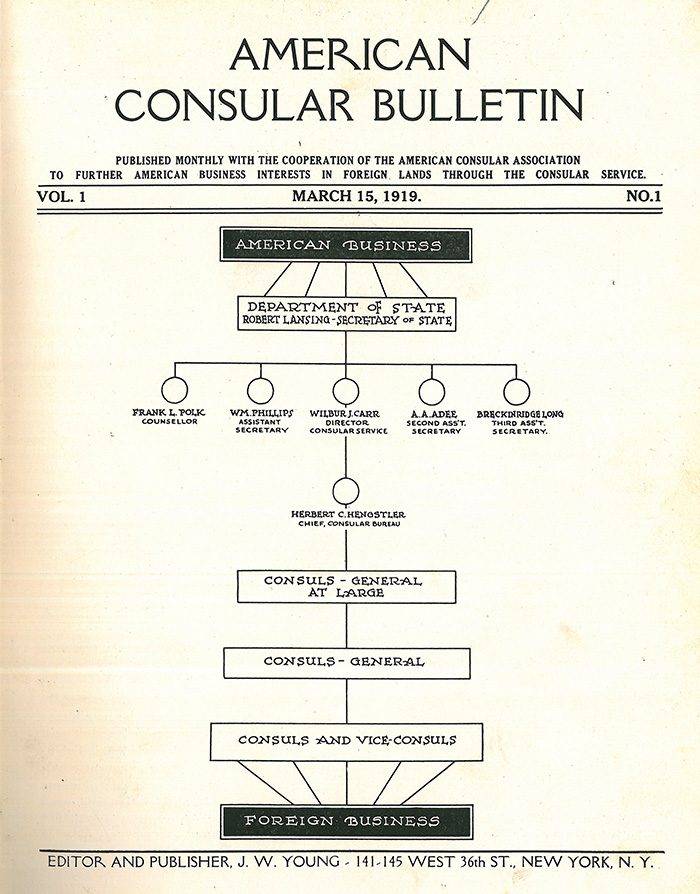 The first page of the very first
FSJ
.
American Consular Bulletin, Vol. 1, No. 1, March 1919
In publishing the "AMERICAN CONSULAR BULLETIN" in cooperation with the American Consular Association, there is a real desire to further the closer relations between the united States Consular Service and American Business. ...
So that American firms entering the commercial foreign field may have as complete information as possible as to the many ways Consular representatives can be of assistance, it is our purpose to devote, from time to time, a part of this book to this subject as well as to have departments that will treat of the customs, shipping relations, credits, principal import, etc., of all countries where our Consular representatives are stationed.
—Excerpted from the "Editorial Note"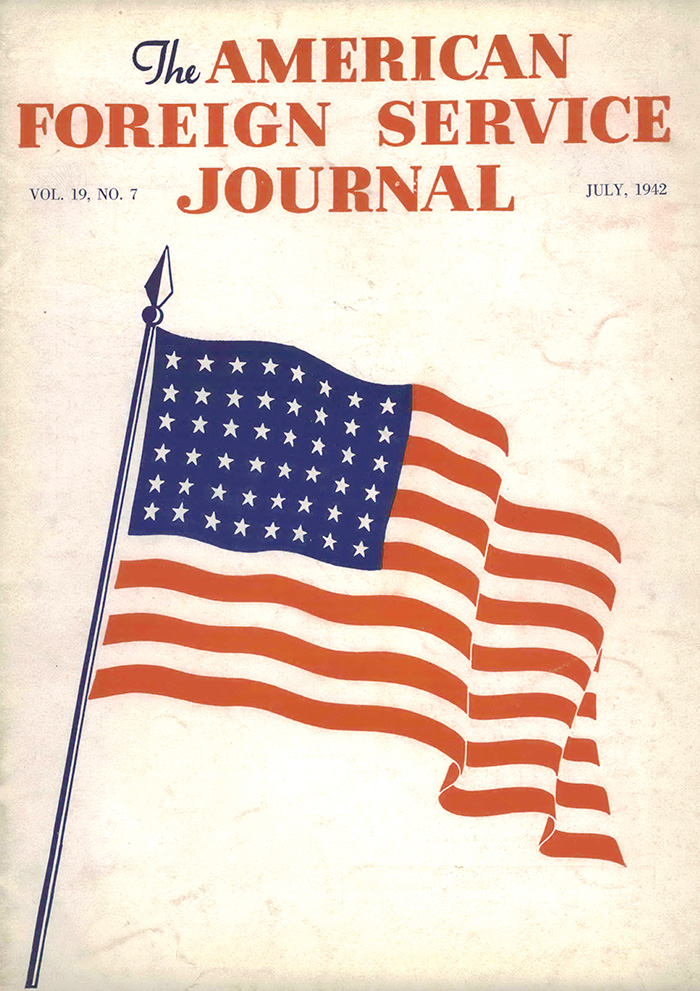 The American Foreign Service Journal, Vol. 19, No. 7, July 1942
An editorial in the May issue of The Foreign Service Journal made this striking observation: "With the United States a full-fledged belligerent, the constructive diplomacy of peace has vanished, the every-day concerns of consular routine have yielded in importance to the new demands growing out of the emergency."
What are these new demands? They include the negotiation of lend-lease agreements, the working out of widespread systems of preclusive buying, securing sources of materials needed for the prosecution of the war, and preventing the enemy from enjoying the use of American commercial and financial facilities.
—Christian M. Ravndal, FSO, Chief of the American Hemisphere Exports Office
Foreign Service Journal, Vol. 48, No. 8, August 1971
Although gunboat diplomacy is currently out of vogue in most circles and arguments over whether business follows the flag or vice versa are no longer heard, the protection of U.S. business interests abroad remains an important foreign policy objective of the U.S. Government. Most of the operational responsibility for protecting U.S. overseas investment falls naturally on the State Department, specifically on diplomatic missions abroad. …
Those with experience in economic/commercial work are aware that U.S. businesses abroad frequently fail to consult with the embassy about company policy decisions that affect not only their own operation but those of the entire American business community and official relations. This is a foolish situation. Shouldn't more preventive medicine be practiced by the U.S. Government? Cannot a way be found to encourage U.S. investors abroad to seek guidance on major issues, to encourage their acceptance of such counsel and yet preserve their ultimate sovereignty over their own operations?
—Samuel F. Hart, FSO, Chief of State/USAID Economic and Public Administration activities in San Jose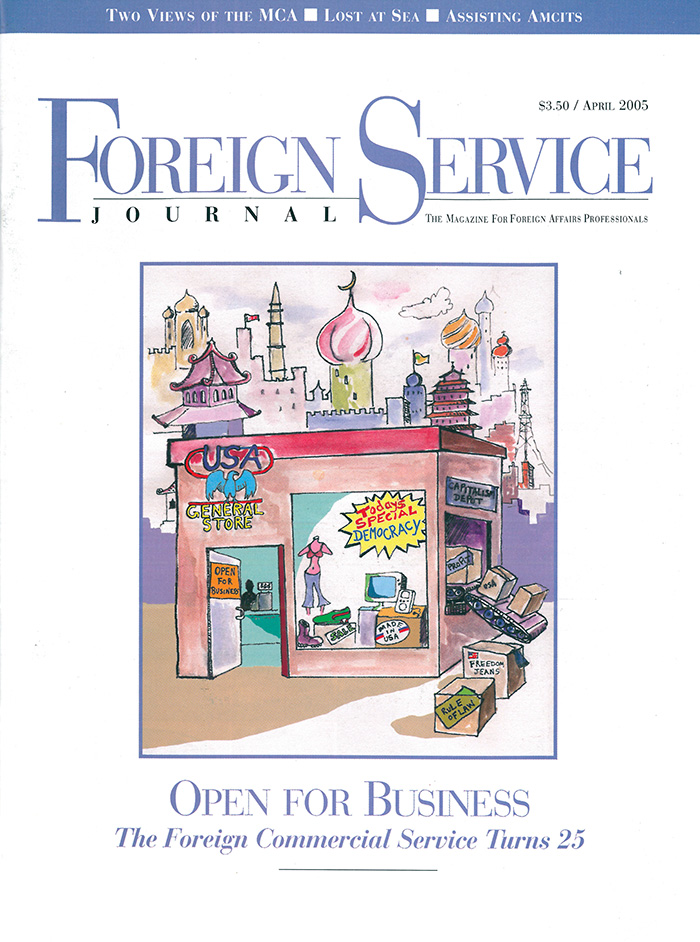 Foreign Service Journal, Vol. 82, No. 4, April 2005
April 1, 2005, marks the 25th anniversary of the creation of the U.S. & Foreign Commercial Service. In honor of that milestone, a variety of initiatives are being planned.
This past December, Commerce Assistant Secretary and USFCS Director General Rhonda Keenum and Tony Wayne, State Department Assistant Secretary for Economic and Business Affairs, formalized new coordination arrangements between the USFCS and the State Department to support and advance our current commercial diplomacy program. Both leaders realized that after 25 years, the absence of a formal mechanism to consult and plan was a major obstacle to a more effective worldwide program to advance U.S. commercial interests.
—Charles Ford, FSO, AFSA Vice President for the Foreign Commercial Service
Read More...