Letter from the Editor
BY SHAWN DORMAN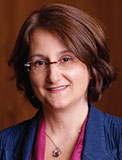 I am honored and humbled by the opportunity to serve as the editor of The Foreign Service Journal.
When I was a first-tour officer in newly independent Kyrgyzstan in the early 1990s—before reliable Internet access, blogs and regular e-mail, when a phone call cost $3 per minute—I saw The Foreign Service Journal as a lifeline (even if it did take three months to arrive by pouch to neighboring Kazakhstan, only to sit awaiting a Bishkek vehicle to make the trek over the mountains to fetch it).
I appreciated the Journal then, as I do today, as a connection to home, to Washington, to colleagues far and wide and to the Foreign Service issues of the day. I also felt the connection to AFSA in the background, there just in case. I didn't know much about what AFSA did for us members other than send the Journal, but for me that was enough.
That sentiment held in spite of an unfortunate miscommunication with the magazine in 1993, when I shared a copy of a letter home with the FSJ editor to ask if she might be interested in "this type" of story.
I didn't get a response, but about five months later an issue of the Journal showed up featuring an excerpt from my letter. It was a somewhat wide-eyed account of Embassy Bishkek's early days, including my third week on the job, serving as airport control officer for a 24-hour visit from then-Vice President Al Gore. Prevented by fog from landing in Almaty, Air Force Two had headed to Bishkek, landing safely onto a sheet of ice—a day early with one hour's notice.
The problem (other than not being consulted about the article) was the FSJ typo. My sentence—"Most people appear to like President Akayev"—had been changed to "Most people do not appear to like President Akayev." The ambassador was contacted by the foreign minister. Thankfully, no real harm was done; but it struck me at the time, as it does now, that a small but well-placed magazine can get noticed and spark discussion!
As a former Foreign Service political officer and AFSA veteran with a dozen years' experience as an FSJ editor and FS Books editor and publisher, I feel ready for this job. I can promise to build on Steve Honley's track record, with commitment and dedication to the magazine, our readers and authors, and our elected AFSA leaders.
As you know, diplomacy is one of the most interesting and least understood professions. Doing outreach related to AFSA's Inside a U.S. Embassy books, I've given talks about the Foreign Service at universities and high schools, and at the U.S. European Command. I have seen firsthand the utility of sharing Foreign Service experience and views.
Under the upgraded and expanded AFSA Communications umbrella, our small team will do its utmost to maintain high standards and take the magazine to the next level. Specifically, we want to establish a more robust online presence for Journal content and discussion, building greater synergy with other AFSA publications and media, and continue to take on the tough issues.
As editor of this 90-year-old publication, my primary aim is to make sure that AFSA's tag line—"The Voice of the Foreign Service"—actually plays out in the pages of the Journal. The magazine is both for you and about you.
The Journal occupies a unique space. It is an in-house publication for the profession and union, with our AFSA News department regularly covering association business. At the same time, it is an outward-facing platform for discussion of the profession and the role of the Foreign Service in diplomacy and development.
The military has dozens of publications and institutions for their own to share perspectives on their role in world events and foreign affairs. The Foreign Service, not so much. As AFSA's flagship publication—nonprofit and nongovernmental—the Journal is in an ideal position to air perspectives from inside and outside the foreign affairs agencies.
Together, we can use The Foreign Service Journal to share ideas, help raise awareness and, potentially, even move the conversation forward. I invite you to write for these pages; after all, they are your pages. Please be in touch with your ideas and your submissions. You can always reach me at dorman@afsa.org.
I look forward to working with you. And I promise to let you know before we put your article into print!